Amazing amaryllis is available from the third week from October to the end of January. It's extremely popular during the holiday season - due to their vibrant and showy flowers and relatively easy care requirements. Amaryllis belongs to the Amaryllidaceae family and is native to tropical and subtropical regions of the Americas. Nowadays available all over the World.
These stunning flowers are believed to mean strength, pride and determination as they stand tall above all other winter blooms. Amaryllis is also a Greek name which means 'to sparkle'. Very in keeping with the festive season when we throw glitter at literally everything.
From now on we at the wholesale flowers & plants Verbeek & Bol are expecting busy weeks with Amaryllis products. Thousands of cut flowers, bulbs and plants are leaving our warehouse during up-coming weeks. But as always, our sales team & logistics is ready to ship your b2b order on time.
Available amaryllis products
Amaryllis products are available everywhere. They are seasonal flowers especially during autumn and winter, when they are popular for decoration during the holidays and as gifts. Think phenomenal cut flowers or waxed bulbs in colours you can't even imagine. Or amaryllis plants and all the beautiful arrangements. As you read on, we introduce these amaryllis products to you.
Or maybe you're busy, so skip the reading and go straight to the Verbeek & Bol webshop and place your b2b order.
Amaryllis cut flowers
Amaryllis flowers are trumpet-shaped and come in a variety of colors, including red, pink, white, orange, and more. Some varieties have stripes or gradients of color on their petals. The flowers are large and striking, making them a focal point in any party or indoor space.
The range of cut flowers from Amaryllis includes both single-flowered and double-flowered varieties. These terms refer to the number of petals or layers in the flowers.
Both single-flowered and double-flowered Amaryllis varieties come in a wide range of colors, including various shades of red, pink, white, orange, and more. They are popular choices among florist's as their vibrant and striking blooms can add a touch of elegance and beauty to indoor arrangements, bouquets, and decorative displays. Both types have extensive vase life, as long as durable Red Naomi Roos.
Single-flowered Amaryllis
Single-flowered Amaryllis varieties have one layer of petals surrounding the central reproductive parts of the flower. These petals are usually larger and more prominently displayed. Single-flowered Amaryllis flowers often have a more classic and elegant appearance, with a clear focus on the central flower structure.


Double-flowered Amaryllis
Double-flowered Amaryllis varieties have multiple layers of petals, giving the flowers a fuller and more textured look. The additional layers of petals can create a more intricate and intricate appearance, often resembling a ruffled or layered design. Double-flowered Amaryllis blooms are known for their showiness and lush appearance. You can compare this with double flowered eustoma.


Waxbulbs of Amaryllis
Amaryllis plants grow from bulbs, which are typically large and round. These bulbs store nutrients and energy that support the growth of the plant and its flowers. Amaryllis bulbs also are available in wax coating. This special wax coating seals in moisture and nutrients, allowing the bulb to bloom and grow without traditional planting. This makes the bulb completely self-sustaining and will bloom with no care whatsoever.


Waxed, colourful amaryllis bulbs make great gifts or decorations, especially during the holidays, as they require minimal care and attention while still retaining the beauty of the amaryllis flowers.
Amaryllis plant
The Amaryllis plant (scientifically known as Hippeastrum) is a popular flowering plant cherished for its striking and vibrant blooms. It's commonly grown as a houseplant, particularly during the winter months when its impressive flowers can brighten up indoor spaces.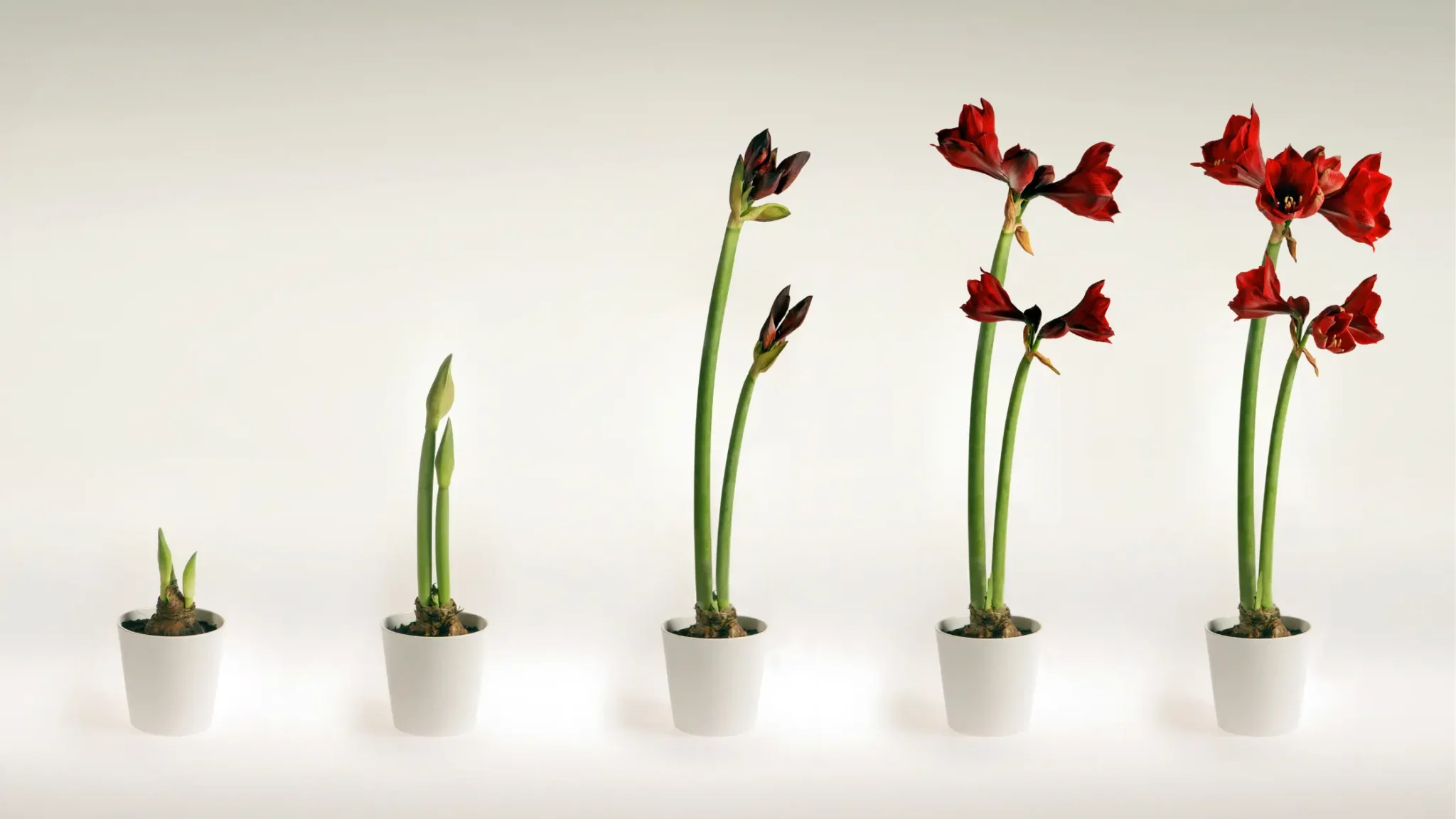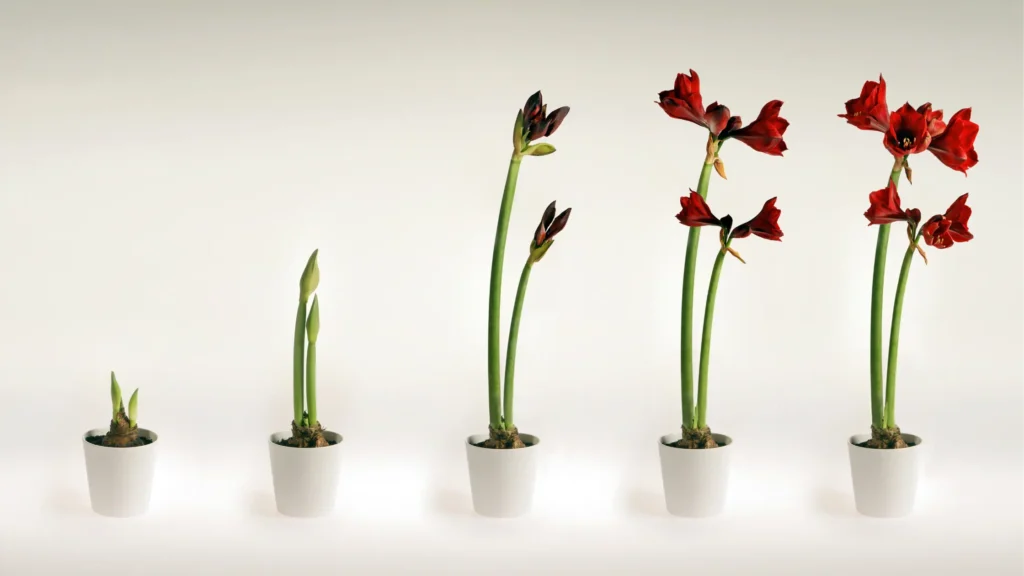 Amaryllis plants are treasured for their impressive blooms and relatively easy care. Water the plant when the soil is dry to the touch, but avoid overwatering, as this can lead to bulb rot. Place the Amaryllis in a bright, sunny location, such as a south or west-facing window. Actually it's care reminds a bit of the care of Aloe Vera. After the flowers fade, the plant can continue to grow leaves. Regular feeding with balanced fertilizer can help support healthy growth and future blooming.
Amaryllis arrangements
During the busy holiday season, you can also look for ready-made arrangements and bouquets. Just to save some time. At Verbeek & Bol you have come to the right place, as we can also offer you ready-made flower arrangements. Get in touch with us with your sales representative for more information.
Want to read more about plants and flowers? Check out our other articles, e.g. Helianthus annuus & Air-purifying plants.