If you work with flowers, you have probably heard about Vip Roses. These unique flowers are best known for their beautiful colours, striking shape and durability. VIP roses crown bridal bouquets, complete table decorations and make an indelible impression on everyone. If you are looking for eye-catching cut flowers to enrich your selection, consider Vip Roses. They are true seasonal flowers, available from Wholesale Flowers from April to November. See the whole offer conveniently online.
Vip Roses is looking for the most beautiful rose shape
Vip Roses is always a family business been. Years ago, the Sassen brothers converted their father's rose greenhouse into a nursery that is now known worldwide. Their mission was to grow the world's most breathtaking roses. Over the years, the Sassen brothers' drive has not changed. They constantly develop their operations and have succeeded in creating roses that exude perfection.
Of course, developing roses cannot be done without expert help. Vip Roses forms a close collaboration with a group of passionate florists. As the new flower varieties grow, they are collected and carefully analysed. This provides an opportunity to evaluate the characteristics of each flower and learn more about them. This valuable way of working also increases the popularity of Vip roses among floral professionals. Did you know that vip roses also grow other types of flowers, including eustoma?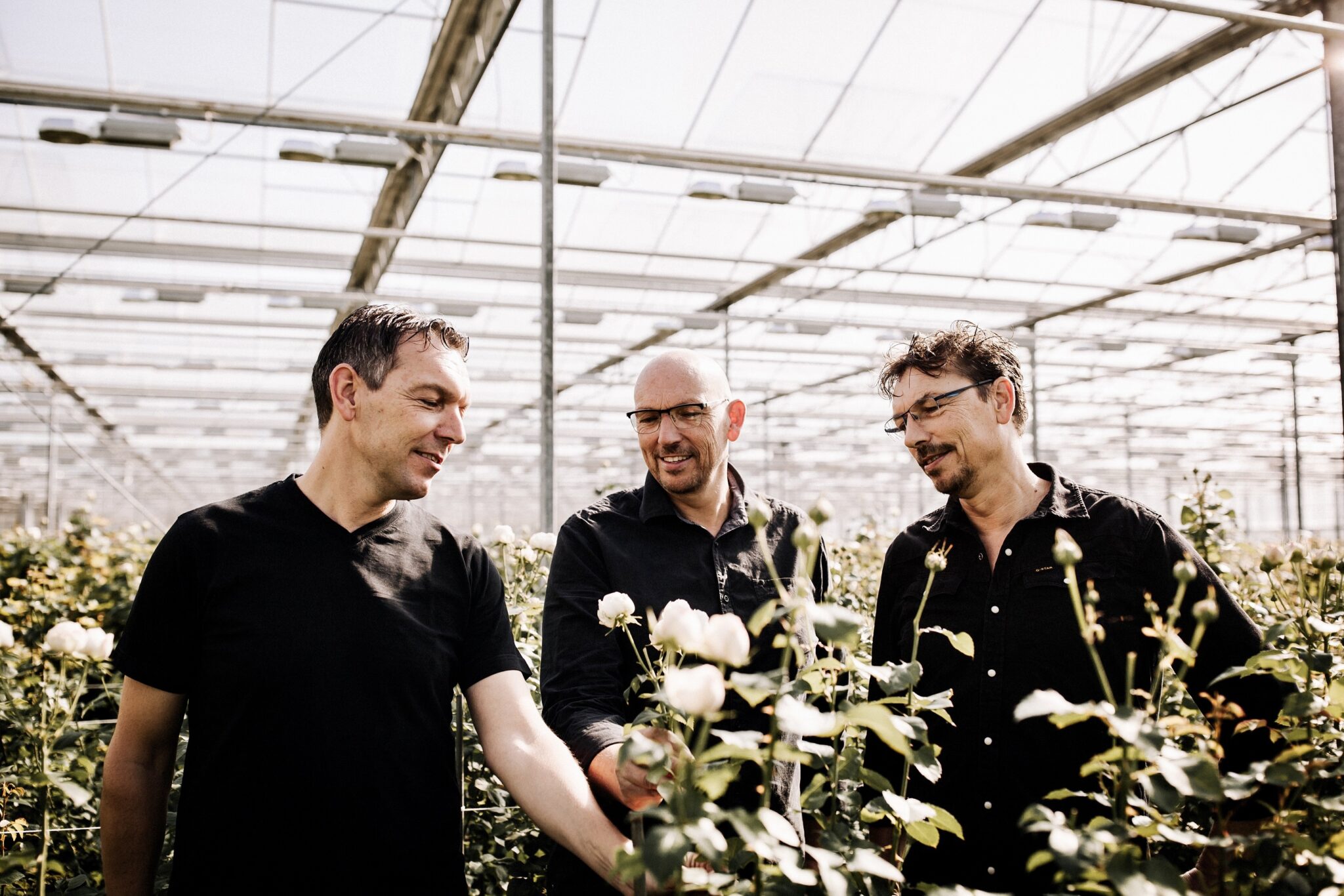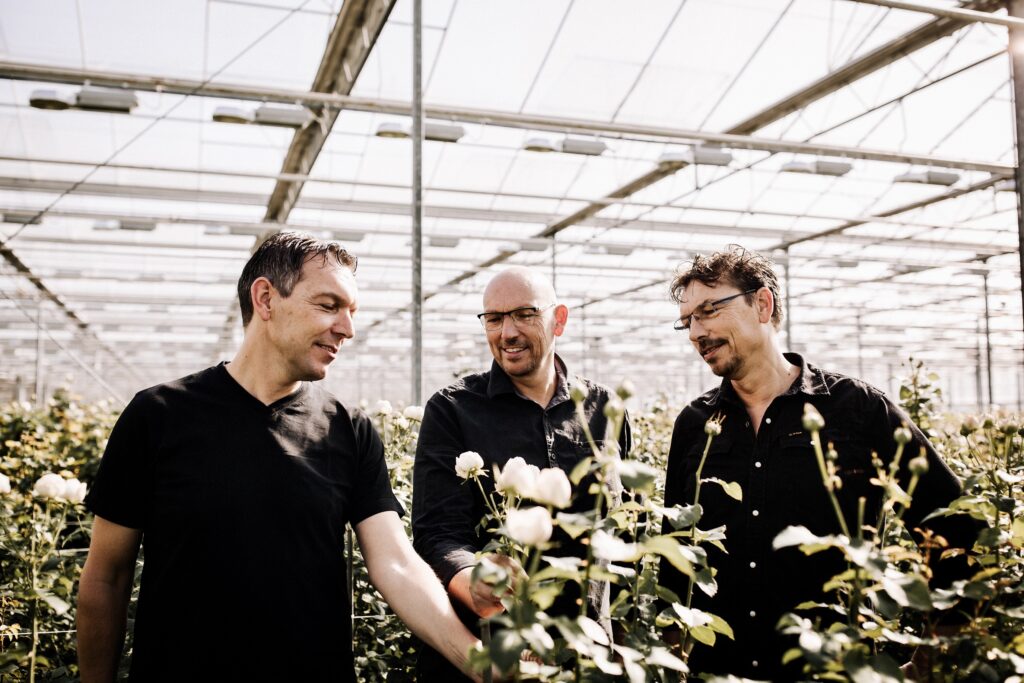 Rose growers with responsible actions
Besides charming flowers, sustainability is another passion of the three brothers. Although there is a year-round demand for the beautiful flowers, production of vip roses is limited to the warm months of the year. This means production only takes place from April to November. With the cold winter months missing from the annual production calendar, the greenhouses need to be heated as little as possible. This effectively reduces the amount of energy required at the nursery - and as a result, the carbon footprint decreases significantly.
Healthy growth environment, healthier VIP roses
The responsible actions at vip roses is not just about the use of energy. If you want to grow sustainable flowers, you also have to consider the health of the growing environment. The sassen brothers have refused to use pesticides that have been found harmful. Instead, they use a safe and natural insecticide. This is because if the growing soil of roses is okay, the roses become more beautiful and durable.
The greenhouses have also been optimised. This means that the greenhouses resemble the conditions of an English rose grown outdoors. At night, the temperature in the greenhouses drops and the roses can grow directly from the cold ground. These conditions make the rose strong, just as if they were grown outdoors.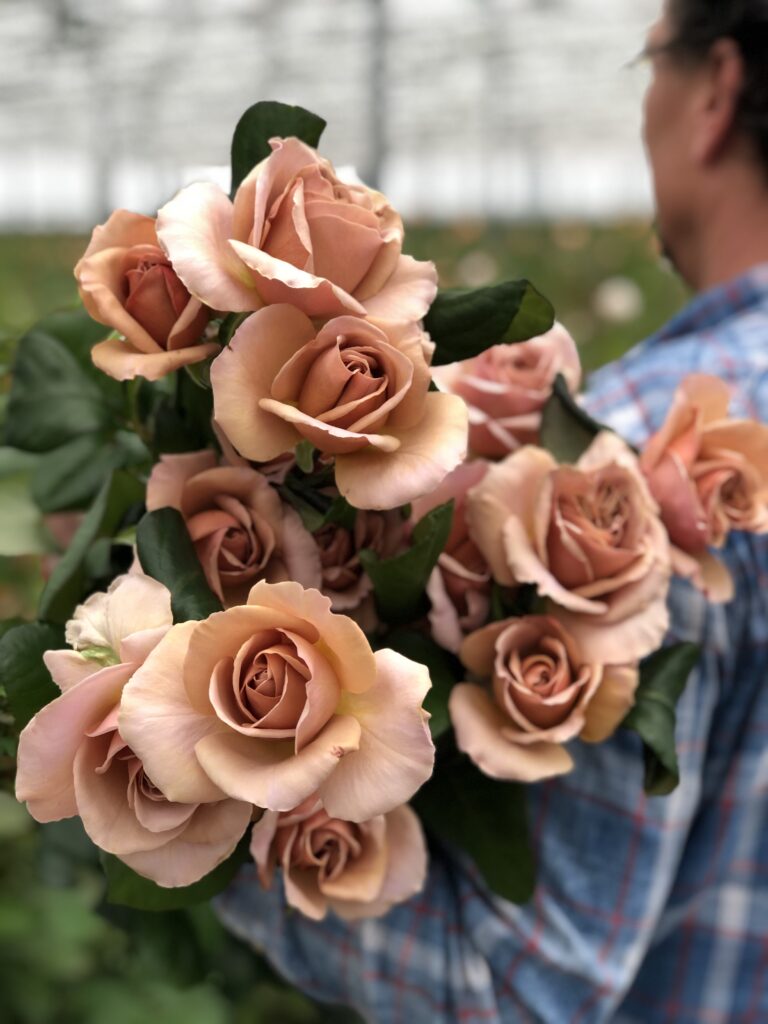 Vip Roses from nursery to customers
When the roses have become strong and beautiful, it is time to harvest. At this stage, the roses are about 6-10 cm in diameter. This manual work takes place from early morning to afternoon. Each flower is carefully selected to ensure high quality. After cutting, the roses are taken directly to cold storage, and then to various wholesalers and wholesale flowers & plants companies. A short and efficient supply chain ensures that vip roses can give their best: beautiful and sustainable products, that impress.
Also read our other article on the famous Red Naomi rose & Olea Europaea.
Ready to surprise your customers?
Check out all the beautiful flowers from Vip Roses and Verbeek & Bol's wholesale range here.